South Jersey's Trusted Concrete Contractors
The Best Solution for Concrete Needs
Our concrete company started with a simple mission to be the best solutions for South Jersey homeowners with everyday concrete needs. Built on a tradition of excellence, Concrete Works proudly delivers a superior product backed by the highest customer service standards. Over the years, our team has perfected their craft, mastering the art of concrete and masonry work to become the region's best concrete contractors.
Expertly Engineered, Technically Superior
The leader in quality concrete
Concrete Works is the industry leader in quality concrete engineering and technical know-how. Our team understands that concrete is a science that requires the perfect balance of material to create a product that endures. Through our expertly engineered mixture, we deliver long-lasting concrete products throughout southern New Jersey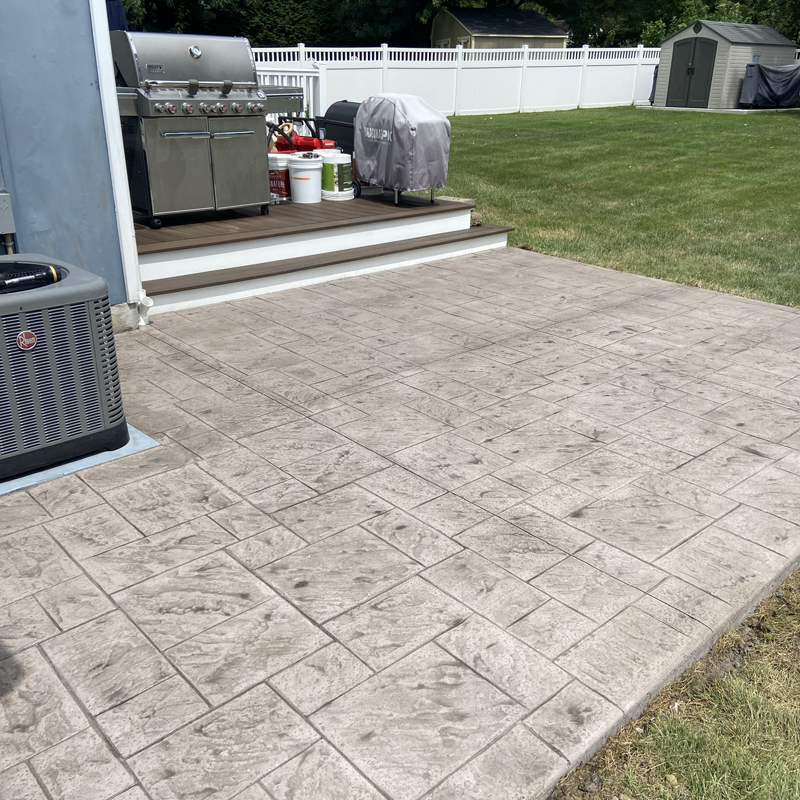 Why Choose Concrete Works?
A reputation stronger than concrete
Our team is determined to be the best concrete contractor in South Jersey. Through our years of dedicated service, we have established a reputation for delivering unparalleled:

Experience
Our contractors have years of experience delivering residential concrete services.

Friendliness
We pride ourselves on providing friendly, talented service from a team of trustworthy technicians.

Quality
Each of our sidewalks, patios, and driveways is completed to the highest quality standards.

Attention
When you call our team, we'll always answer the phone to provide prompt, personalized service.

Speed
estimator and streamlined operations, we complete projects faster without sacrificing on quality.

Convenience
Our client portal technology allows clients to log in online, approve and view quotes, and make change orders.

Engineering
Thanks to our expertly engineered concrete mix and pouring process, our products are second-to-none.
Experience the difference of true concrete experts