Concrete Repair Services in New Jersey
South Jersey's Premier Concrete Repair Contractors
Well-versed in concrete repair and reconstruction
While concrete has an extremely long lifespan, even the best maintained concrete will inevitably need repair. When choosing a concrete repair contractor, it's important to select one that has a staff of professional engineers who are well-versed in concrete restoration.
Concrete Works is proud to offer state-of-the-art concrete repair services to all Gloucester County, Camden County, and Burlington County families. Request a fast, free quote for concrete repair by calling us at (856) 448-4206 today!
Our Concrete Repair Services
It's important to select a concrete contractor that's experienced in the repair and restoration process. At Concrete Works, we aim to make your repair experience as simple and streamlined as possible. Here's what to expect from the concrete repair process with our team:

Estimate & Analysis
We'll begin by providing a thorough, on-site evaluation of your structure to determine all concrete repair options and alternatives.

Repairing the Damage
Next, we'll order the necessary materials and apply our expert concrete repair techniques to the damaged area.

Clean & Follow Up
Our team will clean up the work the area and if necessary, conduct a follow up visit to ensure total satisfaction with our repair work.
Allow our team to help restore your damaged sidewalk, walkway, driveway, or patio. Call us at (856) 448-4206 to request a concrete repair estimate for your South Jersey home today!
Experience the difference of true concrete experts
Common Reasons for Concrete Repair

Despite its incredible durability, repair needs do arise for concrete structures for a variety of reasons. The most common reasons for needed concrete repair include: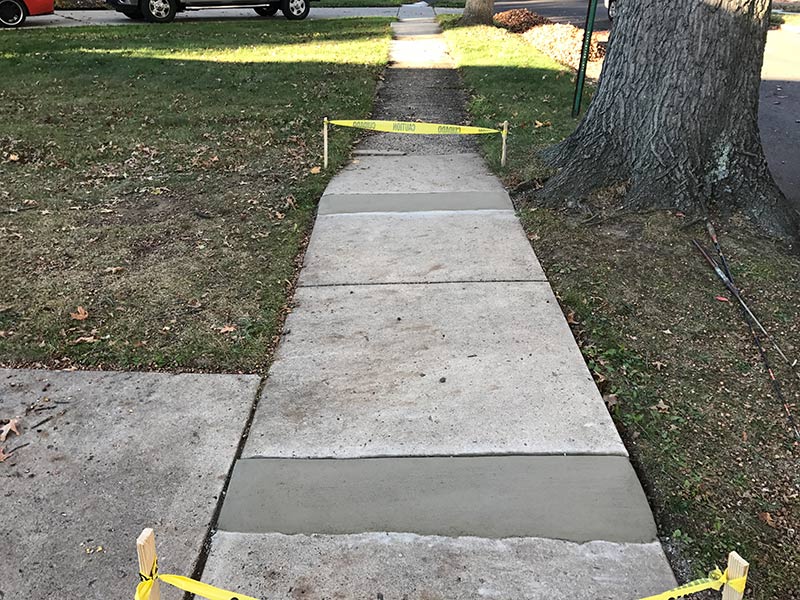 Wear & Tear
Whether due to extreme weather exposure or old age, general wear and tear can cause concrete to crack and crumble.
Tree Root Intrusion
When trees are planted nearby, growing tree roots can compromise concrete, causing it to split.
Corrosion & Erosion
In some cases, the reinforcement components may erode or corrode, causing severe cracks in your concrete structure.
Whatever the underlying cause of your concrete repair needs may be, Concrete Works has the skills and experience to address them head-on. Our team offers several concrete repair alternatives, helping families avoid the added expense of complete replacement.
Concrete Repair Options for Camden County Families
Through our years of dedicated service, we've helped countless Camden County families restore their damage concrete to their complete satisfaction. Our concrete repair solutions include:
Sidewalk block replacement
Concrete driveway slab replacement
Apron replacement with straight, curved, or curb-incorporated aesthetic
Moderate patching work
If you're seeking a concrete contractor to repair your damaged driveway, porch, or courtyard, Concrete Works is the team to call. Request your repair estimate today by calling (856) 448-4206.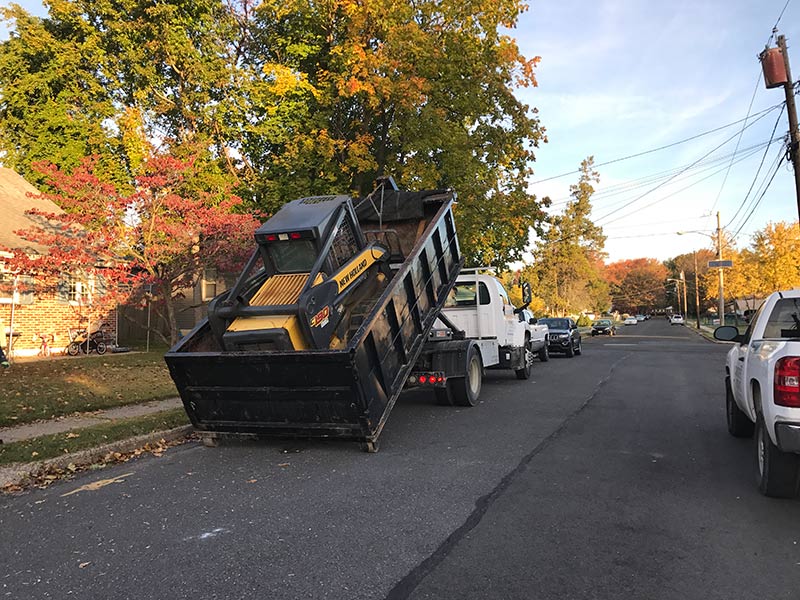 Our Service Area
Providing Concrete Repair Service to all of South Jersey
Our team is proud to serve South Jersey families throughout Burlington County, Camden County, and Gloucester County.