Concrete Patios & Porches
South Jersey's Concrete Patio Specialists
Get an Expert Quote Today
Concrete Works is proud to be the leading provider of concrete patio and porch solutions in South Jersey. From custom design and installation to repair and replacement, our concrete contractors are here to help with all your concrete service needs.
Our Concrete Patio & Porch Solutions
Expertly engineered Concrete Products
Our concrete contractors have years of experience servicing all types of residential driveways in the South Jersey region. We provide several services to help keep your concrete driveway in the best condition possible, including: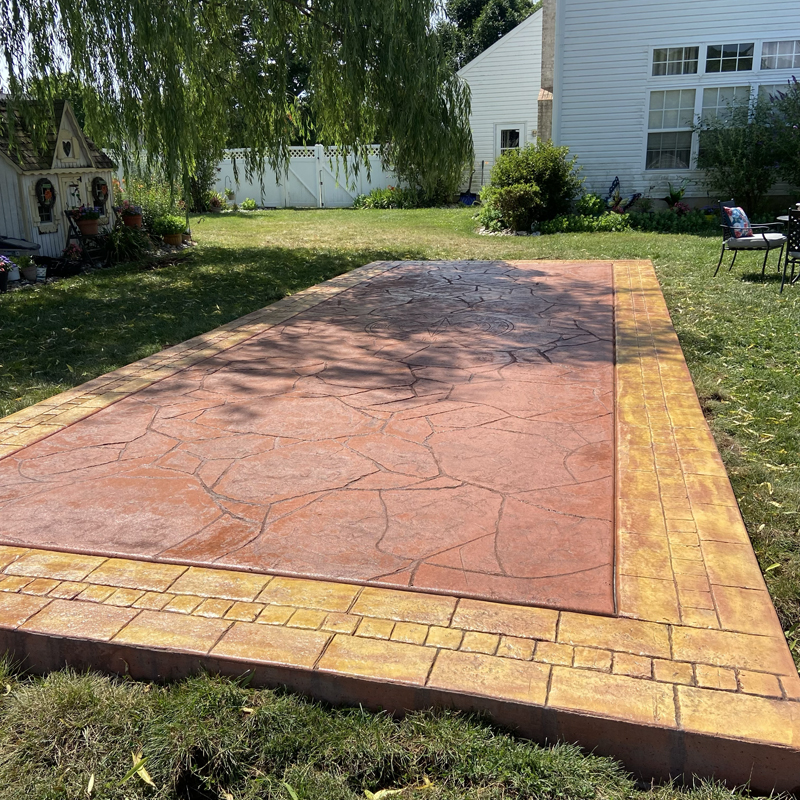 Custom Patio Design & Installation
We can build Concrete porches & patios in virtually any shape or size, including square, rectangle, and oval designs. Add unique features such as fire pits, grill areas, umbrella stands, and more for a personalized patio like no other.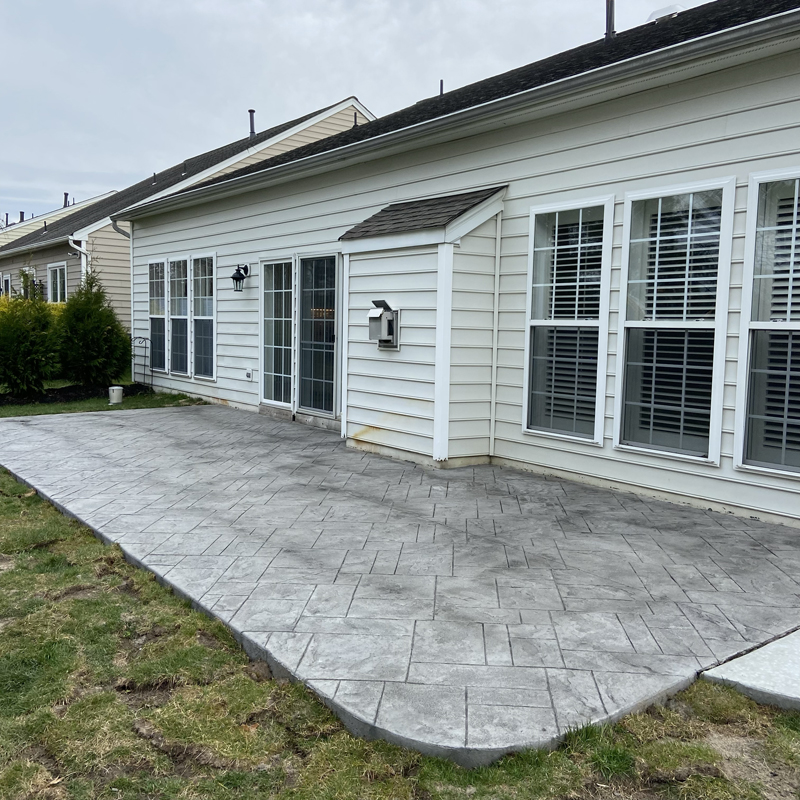 Concrete Patio Extensions
Raise or lower the height of your patio to accommodate your needs. Our team has experience altering all types of concrete porch areas, ensuring complete alignment with your home's landscape.
Concrete Patio Repair & Replacement
If your concrete patio or porch has become dilapidated with time, our team has the solutions you need to restore or replace the damaged areas.
Find the concrete patio solutions you need by contacting us at (856) 448-4206 to get started with a free, no-obligation estimate!
Experience the difference of true concrete experts
The Concrete Patio & Porch Process
The best concrete porches in South Jersey
Our team works carefully with each customer to deliver a streamlined, stress-free experience from start to finish. All of our custom concrete patio and porch services are in compliance with state and local building codes for your added peace of mind. During your concrete patio project, our team will:
Estimate: We'll visit your site to provide a fast, free, accurate estimate for your project.
Design: Our team will create a custom patio design that acts as a seamless extension of your home's exterior.
Assess: Concrete Works takes extra steps to prevent your lawn from being destroyed, addressing access issues and evaluating the full extent of damage prior to beginning any work.
Repair: We'll break, remove, and recycle existing concrete to address areas in need of repair or replacement.
Build: Our team will install a layer of modified stone as the base, including well-engineered forms and structural joints throughout. We'll deliver, power, and finish your new concrete patio in no time.
Clean: We are committed to keeping your home clean and providing full cleanup and backfilling as needed.
Once your project is complete, our team will follow up with you to ensure 100% satisfaction with your all-new outdoor area. Get started with a quote by contacting us at (856) 448-4206 today!
Recent Patio Projects
Projects All Over South Jersey