Concrete Works is proud to offer a broad variety of stamped concrete design styles, patterns, and colors to suit any project need. Our stamped concrete solutions can mirror the look and feel of all types of materials, including tile, brick, and even hardwood. We'll walk you through all the available options, acting as your guide through every step of your stamped concrete project.
New England Ashlar Slate
This timeless Ashlar Stone design has been in use in Western architecture since the 12th century. We offer a variety of background textures, including this beautiful New England Slate. This stamp is made up of a 3-part system to provide a more spacious pattern. The mats are of excellent quality, color-coded to reduce redundancy, and designed to fit snugly, resulting in a well-proportioned fit.
Ashlar Cut Slate
This Ashlar cut Slate is a naturally laminated stone texture that has been split along parallel planes. The aim of the tooling process is to create a more distinct, chipped, and fragmented texture, with small but deep joints.
Ashlar Notched Slate
We take pride in our original Ashler design, which has been tried and tested over time, and is among our finest offerings. The texture and intricate details of your projects will undoubtedly catch the eye and be difficult to ignore. Additionally, our product boasts the best level of detail available in the market.
La Habra Ashler Slate
A larger size slate option, the ashlar blue stone pattern offers lots of rich texture for a truly unique look.
Grand Ashlar Slate
Featuring chiseled textures along the seams, this pattern appeals to those who prefer larger slate sizes.
Random Sandstone
This is one of our most popular patterns consisting of six natural stones ranging in size from 9" x 10.5" – 13" x 19".
Arizona Flagstone
Our "Signature" piece, Arizona Flagstone, provides a cost-effective and long-lasting alternative to actual Flagstone, while still maintaining its realistic appearance. The charming pattern of this stamp is ideal for enhancing the beauty of driveways, walkways, and patios, making it a versatile addition to any outdoor space.
Santa Fe Random Stone
Our Santa Fe Random Pattern is a natural stone product that stands out due to its distinct characteristics. It features three different sizes of stone – small, medium, and large – set against a backdrop of light sandstone. What sets this pattern apart is its versatility – the three sizes of stones can be used interchangeably to achieve a truly random and natural appearance. For instance, you could use our Santa Fe Random Stone Medium with our Santa Fe Random Stone Large in a driveway, followed by the Santa Fe Random Stone Small in a walkway, creating a seamless and unique look.
Roman Fan
An iconic and sophisticated pattern, this European style fan pattern is as captivating as it is impressive.
Appian Cobblestone
Our Appian Cobble Stone pattern is a faithful recreation of the Via Appia, the oldest and most renowned road in Italy, built by Roman censor Appius Claudius Caecus in 300 BC. These exquisite cobbles are available in two sizes, with the Appian Cobble Stone Large Stone version offering a larger scale version of the same pattern. Our Appian Cobble Stone stamps feature an A and B side, allowing for a more open and less repetitive pattern. The pattern offers the classic look of Old World Cobble, but with the added durability and longevity of concrete.
UK Cobblestone
European cobblestones are set in a running bond pattern with smooth joints, offering a perfect pattern for driveways and walkways.
Cut Stone Cobble
Our Cut Stone version of Old World Cobble boasts a beautiful appearance with a distinct background texture, making it an excellent complement to any space in your home. The cobblestones come in a range of sizes, from 5.5″ x 5″ to as large as 5.5″ x 8″, arranged in a running bond pattern.
Random Boardwalk
This pattern boasts the most realistic and stunning wood plank appearance on the market. Featuring 6″ planks "ganged" together in a staggered pattern, each stamp has five rows of these 6″ wide planks. The beauty of this pattern is showcased in the Polar Bear exhibit at Sea World, San Diego.
Presidential Slate
Drawn from a beautiful section of slate from the Potomac River, this slate skin offers a perfect seamless aesthetic.
Heavy Quarry Stone
This split seamless skin concrete stamp provides abundant texture to enhance your outdoor area, featuring stone pulled from well-worn Midwestern bedrock granite. The stamp showcases multiple linear fractures, a cleft depth of 1/4″, and a heavy granite texture throughout.
New Brick Herringbone
Featuring a velour brick texture, this design is a great choice for walkways, patios, courtyards, and plazas.
Used Brick Running Bond
In a running bond pattern, each row of bricks is positioned so that the joints are centered on the bricks in the row directly below. We provides this classic pattern with a traditional used brick size of 4″ x 8″.
Used Brick Basketweave
The Basketweave pattern is a pattern made up of pairs of bricks placed in a square grid so that the join between each pair is perpendicular to the join of the four pairs around it. A traditional used brick size of 4″ x 8″ in a Basketweave pattern.
Border by Hand with Texture Finish
Our hand-finished textured borders make the perfect accent to any seamless texture or stamped pattern area.
Bellagio Custom Border
Designed for the Bellagio Hotel and Casino in Las Vegas, this border brings prestige to any stamped pattern.
Roman Slate Tile Border
A wonderful compliment to any pattern or seamless texture, this border has bricks 5" x 12" with a Roman Slate texture.
Used Brick Soldier Course
Featuring a used brick design with each brick measuring 4" x 8", this border is an excellent choice for stamped brick patterns.
Sun Stamp
Set inside a 3 ft. diameter stamp, the background texture is Italian Slate and features a beautifully carved sun in the center.
Nautical Star
This 4 ft. medallion of the iconic nautical star makes an excellent addition to any outdoor living space.
Marlin
Our marlin stamped concrete medallion features a spectacular marlin splashing forth from the ocean set inside 4' x 4' Roman Slate.
Compass
Never lose your way with Proline's new compass medallion featured prominently in your stamped concrete project.
5' & 9' Cobblestone Circle
This unique stamp will create a 5' diameter circle of lovely cobblestones, and can be increased to a 9' radius.
Allow our team to help you find the perfect pattern for your stamped concrete project. Call us at (856) 448-4206 to get started with a free quote today!
After approving your project estimate, the first selection you'll make is the base color of your stamped concrete. Our team will automatically add a secondary color to highlight the texture and seams of your unique pattern. We offer several different color options, including:
Liquid and Granular Colors
115
1% Limestone
2% Shell
3% Yellow
4% Safety Yellow 238
1% Thyme
2% Doeskin
3% Buttercup
4% Marigold
242
1% Sandstone
2% Sahara
3% Sandalwood
4% Nutmeg
288
1% Rosemary
2% Ginger
3% Bamboo
4% Straw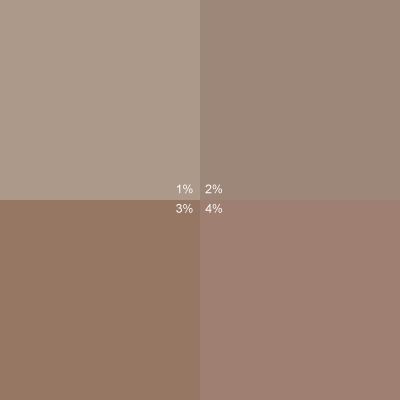 306
1% Canvas
2% Toffee
3% Burlap
4% Cinnamon
338
1% Earthen
2% Rawhide
3% Buckskin
4% Leather
385
1% Taupe
2% Lava
3% Buffalo
4% Bark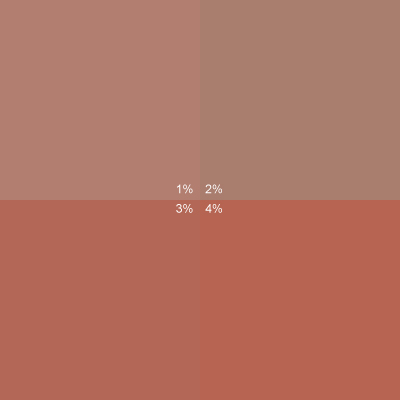 413
1% Colony Red
2% Clay
3% Fox Red
4% Terra Cotta
417
1% Rose
2% Brick Red
3% Paver Red
4% Apple Red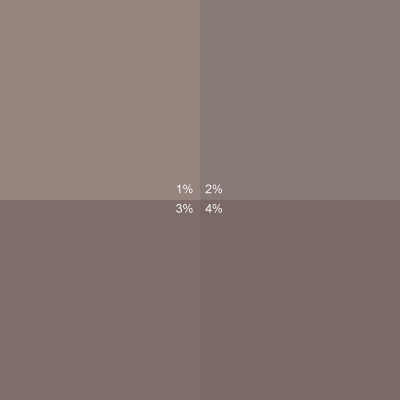 467
1% Ash
2% Oyster
3% Orchid
4% Rustique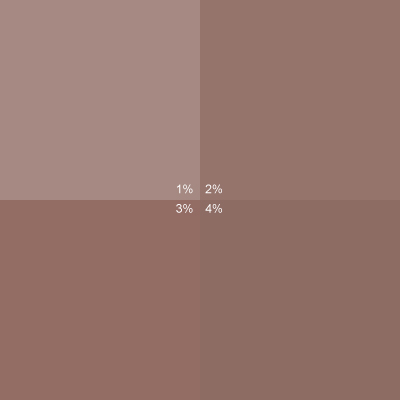 489
1% Dusty Rose
2% Light Plum
3% Redwood
4% Dark Redwood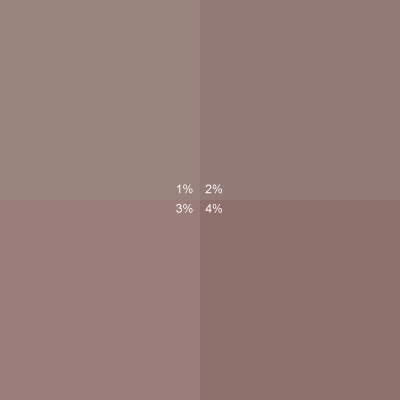 493
1% Mauve
2% Merlot
3% Lilac
4% Garnet
750
1% Desert Tan
2% Salmon
3% Prairie Tan
4% Peach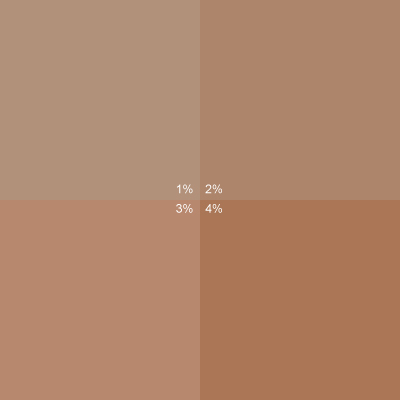 755
1% Trail Dust
2% Driftwood
3% Spice
4% Apricot
775
1% Sand
2% Cedar
3% Camel
4% Sedona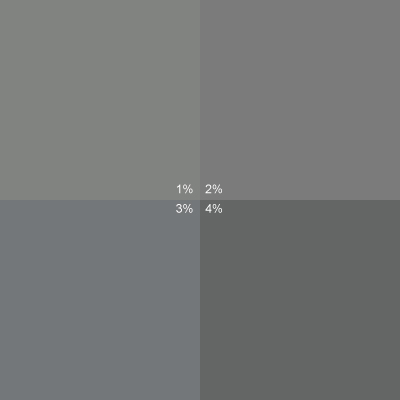 920
1% Slate
2% Smoke
3% Charcoal
4% Onyx
Please note that the color chart provided here only serves as a general reference for shades of integral colors, and should be used as a guideline. It's important to keep in mind that due to the inherent differences in color settings and screen qualities of phones, tablets, and computers, the colors displayed may not exactly match the final color. Furthermore, the actual shade of the concrete may vary due to factors such as variations in the cement and aggregate, mix design, addition of admixtures and other additives, etc.
All Images and concrete styles are property of proline stamps, Brick Form, Matcrere, and Walt Tools.